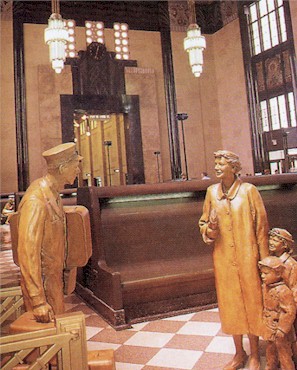 Durham Museum used to be known as Union Station.
It was built by Union Pacific Railroad as a showpiece in the city of their headquarters in the classic art deco style.
In its heyday, 64 trains and 10,000 passengers passed through Union Station every day.
Museum offers unique, hands-on learning for people of all ages. Examine photographs, explore Omaha's history and see one of the touring or temporary exhibits.