Yankton Sioux Tribe
---
The friendly Yankton Sioux engaged Lewis & Clark
in two ceremonials of smoking from the
"pipe of peace" and a party with music and dance.
August 30- 31, 1804 at Calumet Bluff.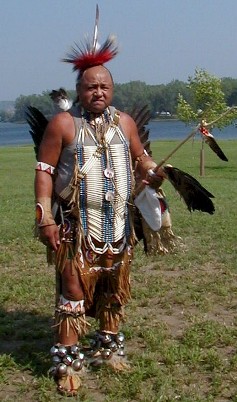 Clark described the Yankton Sioux as, "Stout, bold looking people."
"The young men brave and active who vow
never to retreat from their enemies."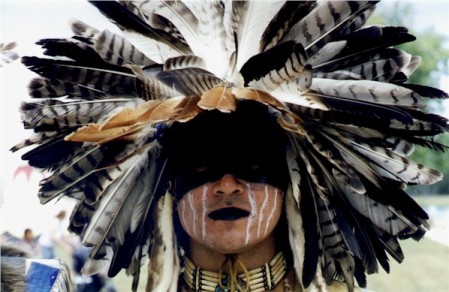 Folklore has it that while Lewis & Clark convened with the Yankton Sioux Tribe in 1804, on Calumet Bluff; a male child was born in one of the lodges. Learning of this fact, Captain Lewis sent for the child and wrapped him in an American flag. Lewis proceeded with a speech in which he prophesied that the boy would live to become eminent among his people and a great friend of the white men. His prophecy came true, for the boy grew up to be the famous "Struck By The Ree", Chief of the Yankton Tribe. "Struck By The Ree" monument is located in Greenwood, South Dakota.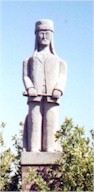 GPS Coordinates:
42° 55.50 N 98° 22.48 W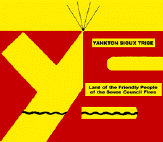 Click on above symbol to learn more